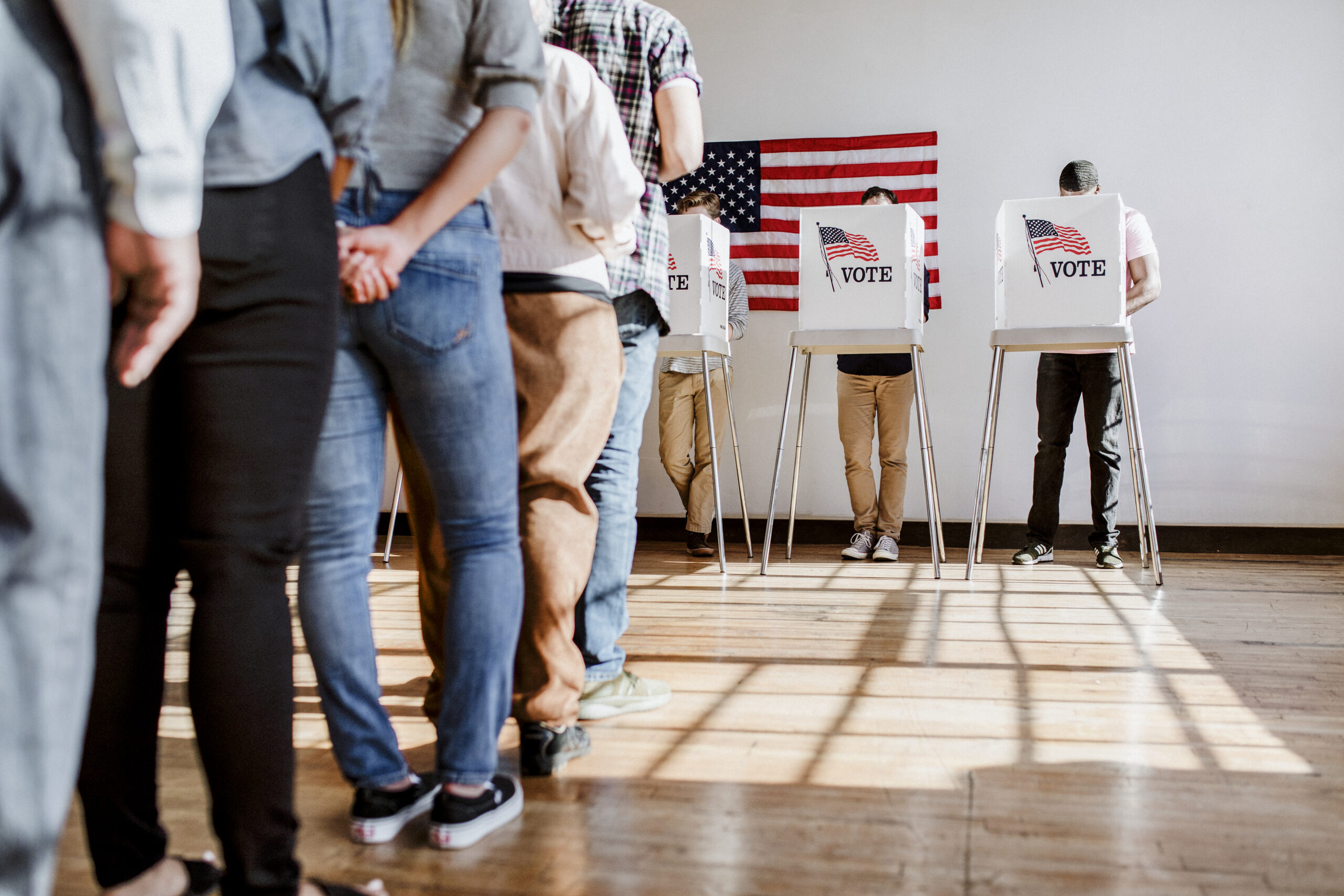 Poll Worker Rules and Guidelines for Seven States
We all deserve to have our voices heard in free and fair elections. But nationwide, conspiracy theorists are being recruited to be election workers, threatening to infiltrate our elections to silence our voices and give themselves power. That's why we worked with the Brennan Center for Justice to summarize state laws governing poll workers' behavior and authorizing election officials to rein in poll workers who are disrupting or otherwise interfering with election processes.
Washington, DC—Today, All Voting is Local and the Brennan Center for Justice at NYU Law released guides for election officials in seven states that summarize the laws protecting elections from interference by rogue poll workers. The states are: Arizona, Florida, Georgia, Michigan, Nevada, Ohio, Pennsylvania, and Wisconsin, with a Michigan guide released earlier this year.
The guides are being released in response to recent press reports indicating that, in some places, election deniers are being recruited and trained as poll workers. Many states have legal safeguards already in place to prevent or stop voting, ballot counting, and other election processes from being disrupted or tampered with by rogue poll workers.
State and local officials have the mandate and the authority to protect voters' freedom to participate in a fairly-administered election. Voters should be confident that elections will be run fairly because these rules exist and are being enforced by election officials who are working hard to uphold the integrity of our elections.
Some of the state guardrails currently in place, as highlighted in the memos, include mandates that state poll workers:
must take an oath and be willing to follow applicable laws and procedures;
must answer only to their respective local election officials;
may not intimidate or harass voters, nor may they disrupt elections by disseminating misinformation;
may not otherwise interfere with or attempt to influence voters; and
are prohibited from intentionally interfering with election ballots, supplies, and polling areas.
Read the Memos