On the Frontline for Democracy
Impact Report for All Voting is Local and All Voting is Local Action June 2022 – June 2023
One year ago, All Voting is Local (All Voting) and All Voting is Local Action (AVL Action) launched as independent organizations, after four years of being housed at The Leadership Conference Education Fund and The Leadership Conference on Civil and Human Rights. Below are a handful of the things both organizations have accomplished in the first year, and they're just getting started!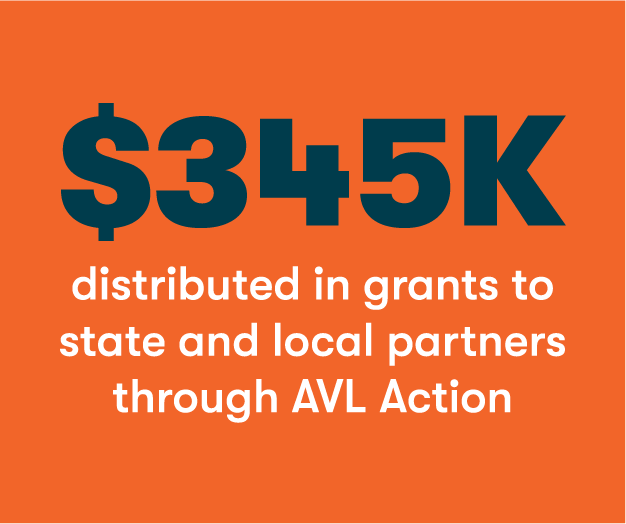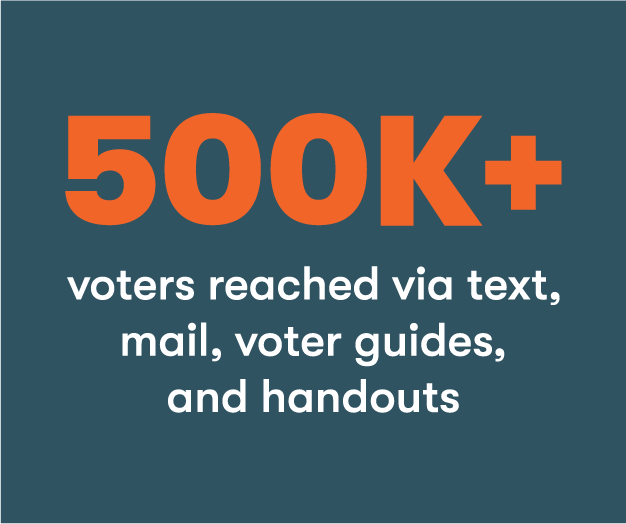 Secured commitments from Clark County (Las Vegas) to update their registration forms to include a clear and easy-to-find option to receive voter materials in Spanish or Tagalog—as required by Section 203 of the Voting Rights Act. This change will make voting materials more accessible for the over 360,000 people across the county whose primary language is not English.
Developed a coalition of 80 partners to defend against election subversion and sabotage attempts. Together, we coordinated legal, communications, and mobilization strategies to prevent election manipulation and neutralize six significant threats to the completion and certification of the state's election results.
Employed long-term advocacy to increase access to the ballot for new Americans and all voters who speak a primary language other than English, including up to 87,000 voters in Philadelphia County alone.
Spearheaded a "Spirit of Democracy" event in Detroit with over 15 partner organizations and 200 attendees to counteract anti-voter disinformation and uplift a pro-voter message.
Recruited 1,128 poll workers in Ohio alone focusing on securing younger and more diverse applicants, which led to a smooth election day at the polls and a new generation of election worker volunteers that can be tapped again in 2024.
Expanded opportunities for voter registration at Department of Motor Vehicle locations across Wisconsin so that people could conveniently register to vote, resulting in 8,401 new voter registrations and address updates, as well as 440 absentee ballot requests in eight months.
Photo credit: League of Women Voters of Dane County
Defended against mass voter challenges—a voter suppression tactic exacerbated by passage of the state's anti-voter law – by attending more than a dozen voter challenge hearings, meeting with county election officials and members of the State Election Board, and working with partners, legal watchdog groups, and the media to pressure election officials to reject the vast majority of the thousands of baseless challenges to voters' eligibility to cast a ballot leading up to the election.
Encouraged the Supervisor of Elections in Duval County, which has a nonwhite population of 43 percent, to keep 20 early voting sites open for municipal elections in March and May 2023, setting an important precedent for the 2024 general election.
To read more about the work All Voting and AVL Action have done, check out our full impact report below.